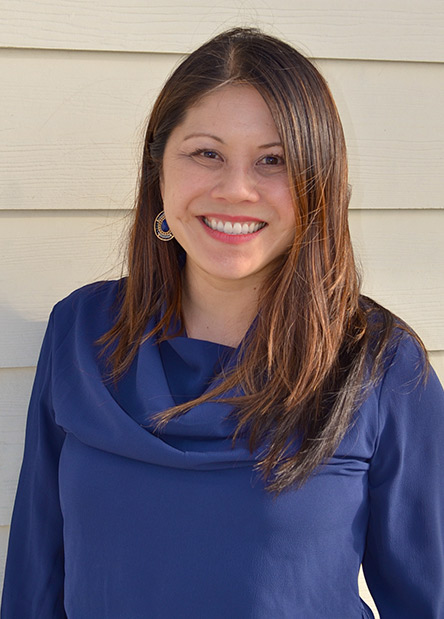 FIT PARSONS offers orthopedic physical therapy, fitness/wellness education, concierge and tele-health services for adults and children. 
Welcome! I am Dr. Stacey Parsons, DPT, OCS, CSCS, owner of FIT PARSONS. My career in movement began as a dancer and in the performing arts.  This led me to teach group exercise classes as an independent contractor to now major Silicon Valley companies while also implementing the FIT KIDS program at the Berkeley YMCA when in college.
My 18+ years of experience as a physical therapist ranges from training high level athletes to patients rehabilitating from surgery and/or disease. I graduated from the University of California, Berkeley in 1997 with a Bachelors in Human Bio-Dynamics and proceeded to obtain my Doctorate in Physical Therapy from the University of Southern California in 2002.
While in graduate school, I furthered my knowledge in exercise prescription and became a Certified Strength and Conditioning Specialist (CSCS). I also interned at Children's Hospital Los Angeles. This experience led me to incorporate treating orthopedic conditions and mild developmental delays in children, with expertise in treating torticollis and plagiocephaly.
In my years of practice, I have worked in multiple settings with multiple diagnoses to broaden my experience as a physical therapist while also serving as a Clinical Instructor to graduate students. In 2006, I became a Board Certified Orthopedic Clinical Specialist (OCS). I am also Certified in Applied Functional Science through the Gray Institute. My extensive educational background along with my scope of experience as a movement specialist treating both adults and children, makes me a very "FIT PARSONS" to help YOU!
B.A. Human Bio-Dynamics, University of California, Berkeley,1997
Doctorate in Physical Therapy (DPT), University of Southern California, 2002

Board Certified Orthopedic Clinical Specialist (OCS) by the American Board of Physical Therapy Specialties
Certified Strength and Conditioning Specialist (CSCS) by the National Strength & Conditioning Association
Certified in Applied Functional Science by the Gray Institute




Expertise in Pediatric Orthopedic and Sports Conditions with focus on Torticollis and Plagiocephaly
Dr. Stacey Parsons, DPT, OCS, CSCS has the educational and clinical fortitude as a movement specialist because she
UNDERSTANDS THE SCIENCE BEHIND THE MOVEMENT.
She is also a busy working mom of two boys and "gets" that bringing balance to your work/life goals can be a challenge and started FIT PARSONS PT to satisfy her professional ambitions while trying to help others attain their work/life/health goals in an efficient manner.
FIT PARSONS offers telehealth and concierge service so you can start feeling better, from wherever you are.

You will receive individualized 1 on 1 treatment at every session. Focused treatment will improve how you move and feel without over-utilizing your time and resources.

FIT PARSONS' goal is to help you feel better in a minimal amount of visits by educating you on your specific condition and giving you the tools you need to manage and prevent further injury.

Dr Parsons' doctorate education and training in task and movement analysis will help rule in and rule out the causes of your condition. If your movement issues require further diagnostic workup, a referral to the appropriate specialist can be made.

Dr. Stacey Parsons understands the science behind the movement and is the FITTEST PARSONS to safely treat and progress your therapy and fitness goals.
Virtual visits through video or phone via Tele-Health
Physical Therapy that comes to you so you can efficiently BE A FIT PARSON!
IS LOCATED INSIDE
allomi
1612 S. Catalina Ave
Redondo Beach, CA, 90277
www.allomi.com
Please call 424-290-0096 or email info@fitparsons.com for more information or to schedule an appointment