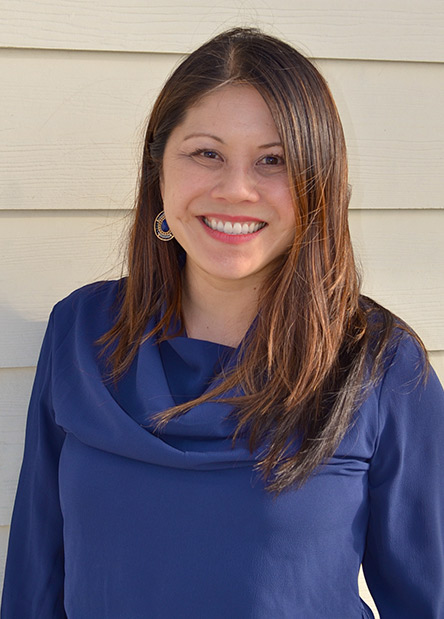 FIT PARSONS offers physical therapy services for adults and children. 
Welcome! I am Dr. Stacey Parsons, DPT, OCS, CSCS, owner of FIT PARSONS. My journey to create FIT PARSONS began as a child growing up dancing. It inspired me to teach group exercise classes as an independent contractor to now major Silicon Valley companies at 18 years old while concurrently implementing the FIT KIDS program at the Berkeley YMCA while in college. Through these experiences, I realized I loved helping people feel confident in themselves when they moved, driving me to become a physical therapist.
I attended the University of California, Berkeley, graduating in 1997 with a Bachelors in Human Bio-Dynamics and proceeded to obtain my Doctorate in Physical Therapy from the University of Southern California in 2002.
While in graduate school, I became a Certified Strength and Conditioning Specialist (CSCS) while also completing a rotation at Children's Hospital Los Angeles. These experiences expanded my skills to creatively treat and prescribe exercise for a variety of movements dysfunction in both adults & children.
In my 21+ years of practice, I have worked in multiple settings with multiple diagnoses to broaden my experience as a physical therapist while serving as a Clinical Instructor to graduate students. In 2006, I became a Board Certified Orthopedic Clinical Specialist (OCS), a recognition held by only 6% of practicing physical therapists. My extensive education & my breadth of experience treating both adults and children, makes me a very "FIT PARSONS" to help you!
B.A. Human Bio-Dynamics, University of California, Berkeley,1997
Doctorate in Physical Therapy (DPT), University of Southern California, 2002
Board Certified Orthopedic Clinical Specialist (OCS) by the American Board of Physical Therapy Specialties
Certified Strength & Conditioning Specialist by the National Strength & Conditioning Association
Certified in Applied Functional Science by the Gray Institute
Expertise in Pediatric Orthopedic Conditions & Developmental Delay
FIT PARSONS UNDERSTANDS THE SCIENCE BEHIND THE MOVEMENT
FIT PARSONS offers concierge and  tele-health services so you can feel better from wherever you are and on your schedule!
Focused 1-on-1 treatment at every session quickly improves how you feel & move without over-utilizing your time or resources.
FIT PARSONS will educate and give you all the tools you need to manage your individual condition. 
If your movement issues require further diagnostic workup, a referral to the appropriate specialist can be made.
Understanding the science behind the movement allows FIT PARSONS to safely treat and progress all your therapy and fitness goals.
 1612 S. Catalina Ave
Redondo Beach, CA, 90277